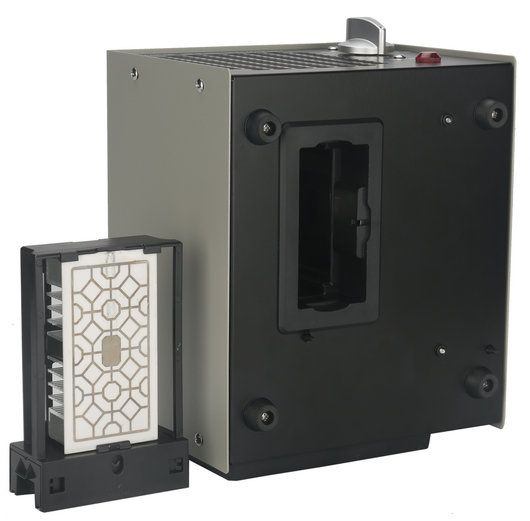 HE-150R 4G Replugable Ozone Generator
HE-150R 2019 NEW 4G Replugable ozone generator



Newest design, with one Replugable ozone module, very easy to replace it only by one hand, no any screws, very convenience !!!
4000mg/hour ozone output,
1set 4G ozone plate module, over 6000 hours working

,
with one 4G newest ozone plate, new design for long time working

,
ozone plate module in the bottom of machines, easy and convenience

,
with 3 hour timer , for different using condition
Features:
Ozone module unique features:
Plastic holder with mechanical lock design, anti-breakage, safe and more reliable
Ergonomic design, easy to coperate, simple and comfortable


Ceramic ozone plate, heat sink, plastic holder, integrated design, small and beautiful, practical
Double insurance design, pull-out switch, automatic power off of the machine,


inner high temperature protection design


Newest 4G ozone plate, Larger sintering area, better heat dissipation


damproof and anti-oxidation and longer working life


Function:
Effectively removes smoke, pollen, dust, animal dander, dust mites, molds, bacteria and viruses
1. Sterilization: Destroys a variety of bacteria and viruses efficiently without Secondary pollution.
2. Deodorization: Completely removes mold, cigarette smoke etc.
3. Oxygen increasing: Improves oxygen level for air
4. Health: Purifies air, promotes human metabolism.